Why purchase from us?

We are a Veteran Owned and Operated small business who has been manufacturing and operating in Huntsville, Alabama since opening our doors in December of 2016. In that time, we have scaled from a 5,000 square foot facility, to 50,000 square feet, and now occupy 110,000 square feet! In less than three years, we have grown from two guys in a shop, to almost 50 employees! We strive to provide the best customer experience and top quality products to every customer, every time. We don't believe in taking shortcuts.
Redline Steel uses high quality, thick sheet steel (16 gauge) for rigidity and powder coat every item (rather than paint) to endure the elements for a lifetime. We manufacture a wide range of products - from custom metal man cave art to military memorabilia - and strive to produce the best quality & customizable metal art in today's market. All materials used in production are sourced in the United States, with all Manufacturing and Fabrication also done in the USA!
Redline Canvas is 100% designed and manufactured in the United States! Using bright, vivid colors, our products will resist fading for over 100 years, lasting for an entire generation. Ranging from our Abstract, Patriotic, Faith, and Custom Monogram's our collection of beautiful designs include something for EVERYONE!
Redline Candle Co. creates all natural, hand poured High Quality Soy Candles here in the United States. With no black soot or wasted wax left behind, the only thing getting lit tonight are our wonderful selection of scented candles :)!
Redline Apparel offers everything from American-made t-shirts, hoodies, hats, and other accessories including pillows, phone cases, and coffee mugs that can be proudly worn or displayed for an entire lifetime.
We have several different product options across our website. We recommend browsing our wide collection by clicking the "Shop Now" tabs below. This will allow you to view each brand's collection individually.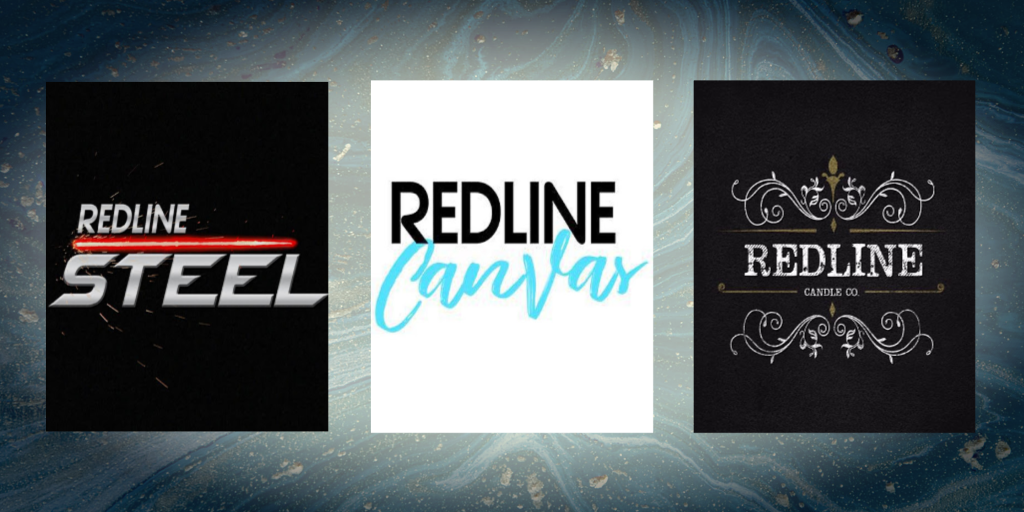 ---
---