Accessories
For a full list of Accessories
,
visit the entire collection
here
.
When we first opened our business, we were strictly a Custom Steel Home Decor company. Over the last few years as we've continued growing, we've maximized our efforts to build out a larger collection of products to ensure we offer something for everyone.
You may have no idea, but we're not exclusively a "Steel" company. Currently, we offer several "Accessories" on our website, ranging from Mounting Hardware, Keychains, Furniture, Leather Bags, and plenty more.
Company Partnerships

We proudly partner with other like-minded companies that manufacture and fulfill several (not all) products considered Accessories.

With the exception of our Steel Keychains, Magnetic Mounting Hardware, Steel Chain Necklace, and Website Gift Card, all items listed as an accessory on our website contain separate order timelines, fulfillment locations, return/exchange policies, product material, and customer service procedures.

For example, categories such as: Lighting, Outdoor/Indoor Furniture, Lamps, Leather Goods, Sculptures, and Rugs all include products that are not physically manufactured and fulfilled at our facility in North Alabama.
If you have questions or concerns relating to a purchase containing an item that is manufactured elsewhere, please feel free to reach out to us and we will assist you further and/or address your inquiry with the specific manufacturer directly.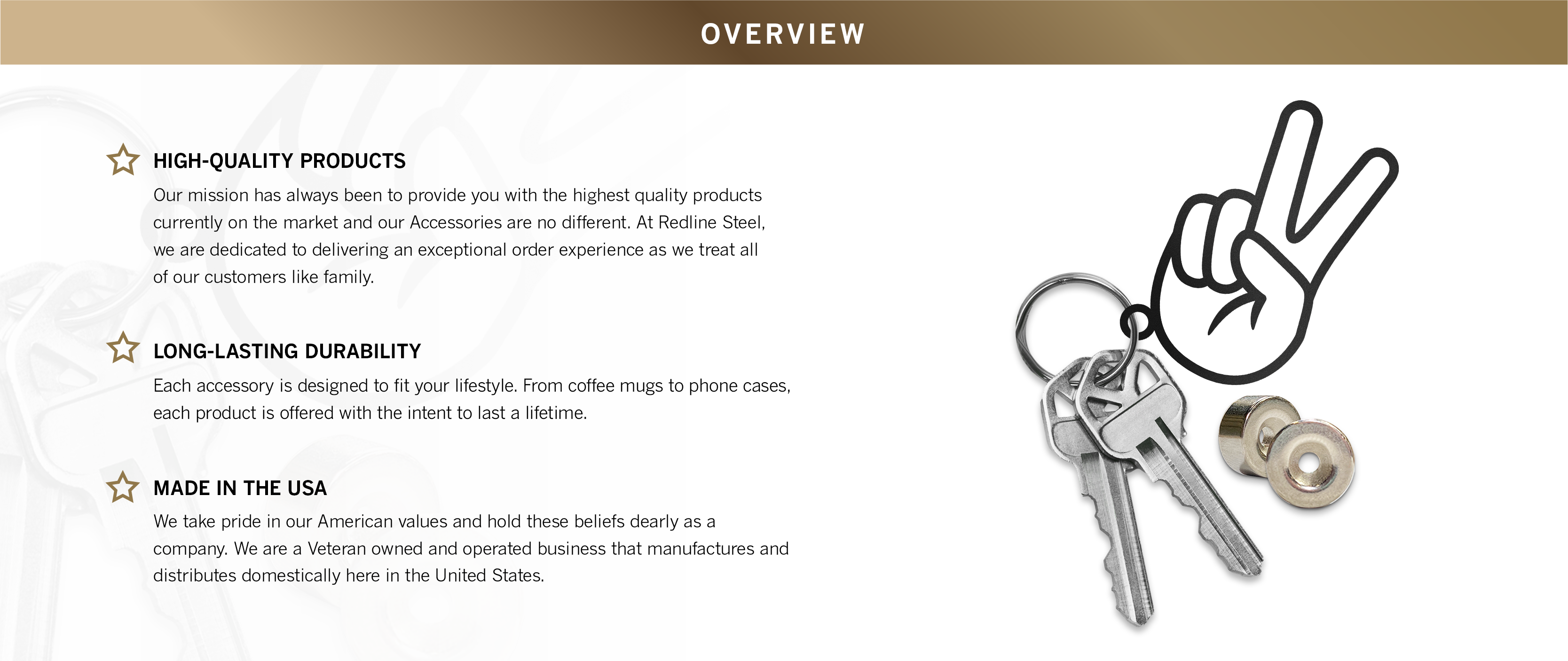 ---
---