Where can I apply my Discount/Promo Code? (Canvas)
There is a box labeled "Discount" at Checkout, where customers can input their Discount Code.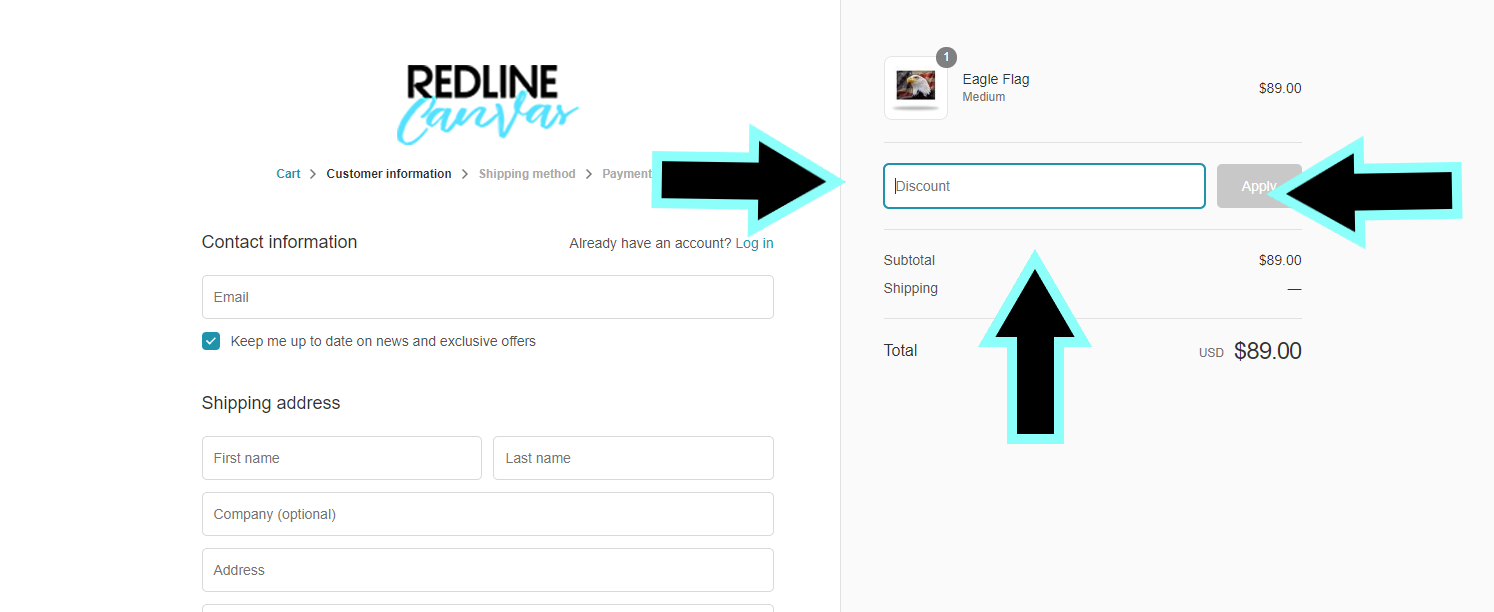 Only 1 discount code is allowed per order.

Verify that the spelling is correct & the discount code is in the correct box at checkout.
Please Note: If the item is already on-sale or if there is an active website promotion, this may be considered a "Discounted Item" and therefore, our system will not allow for any additional discount code.
---
---